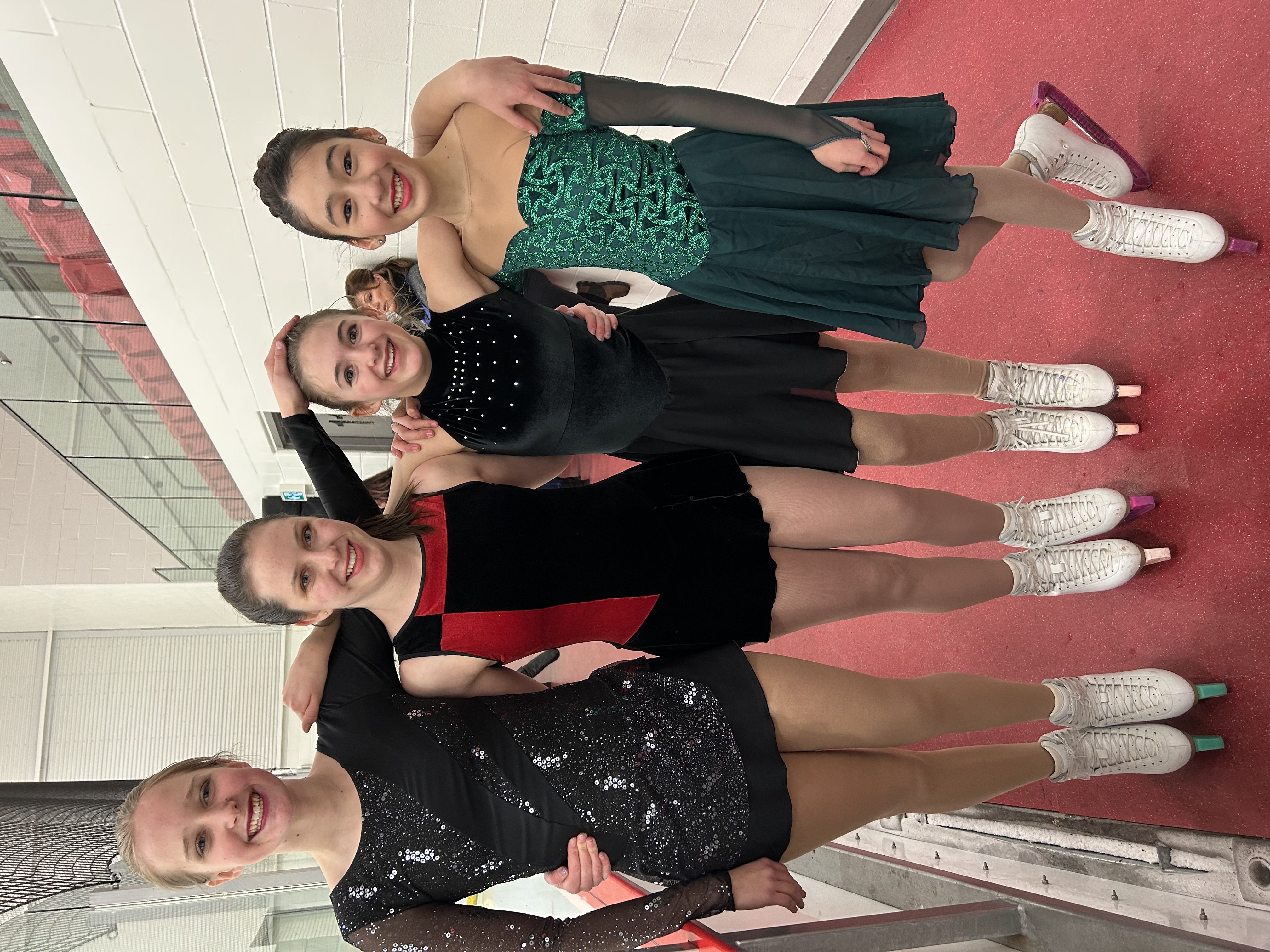 Welcome to a new season!
We've got some fun events coming up!
No Skating Days can be found on the main page.
HRSC Dates coming up this season:
HRSC Fire on ice is back: Nov 4, 2023
Christmas Showcase: Dec 16, 2023 (6:00 pm - 8:00 pm)
Test Day @ HRSC (for skaters in the STAR 6-Gold levels): Feb 8, 2024
Lethbridge Competition: March 1-3, 2024
Year End Showcase: TBA (End of March)
ANNOUNCEMENT: Competition Restructure
There has been a Skate Canada update that the competition structure for the 2023-2024 season will undergo some changes. The biggest change is that younger skaters will be attending local club events and higher-level skaters (STAR 4+) will be attending Skate Canada hosted competitions.
Skaters competing in STAR 1-3 Levels:
These skaters will only be able to compete at local club events (ex. Fire on Ice, Nanton's Picks & Tricks, etc.) We will notify parents when these events are announced throughout the season.
Skaters competing in STAR 4 & Up:
Our province has been divided into "STAR Series Zones" and skaters can enter into a max of 2 competitions per season. Our club is under "STAR Series Zone 4", which means we receive a 2-week pre-registration window to register for the Lethbridge Competition in March (this ensures our skaters will get in!)
STARSkate & Adult Championships will require qualifying scores to attend (only eligible skaters can go) and STAR 4 is no longer offered at Championships.
Click below to view the Skate Canada official announcement:
https://skateabnwtnun.ca/wp-content/-Competition-Restructure.pdf
A full competition calendar can be found here: